Develop a Bankroll Management Plan
This tip should be used on the first day of your sports betting journey. Unluckily, many players don't use a plan for bankroll management. A bankroll management plan is very important since it helps you determine exactly how much money you should and could bet for a certain wager.
This idea might be strange if you're a newcomer to the world of sports betting. Many of us started betting on sports without having any plan. Sometimes, many players bet their entire bankroll in just one single wager and if they lose the bet, then their entire bankroll is wiped out in one swoop.
The goal of the bankroll management plan is to help you extend your bankroll as long as you can by calculating the percentage of your bankroll used on each bet. You will only risk a portion of your bankroll on each wager instead of risking it all at once.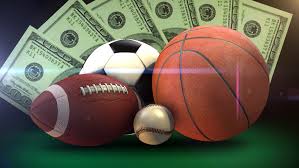 Bet with a Clear Mind
Our next tip for sports betting beginners is to ensure that you only bet with real money when you have a clear mind. This means that you should never bet when you are influenced by drugs or alcohol. You will be playing with your hard-earned money so you only must do that when your mind is totally clear.
Many punters make their bets on sports when they have been drinking. Having a drink and watching your favorite games usually go hand in hand for many individuals. However, you had better get your bets done before you start drinking so that you are not going to make poor betting decisions. It is best not to bet on sports when you are under the influence of any drug since they can impair your decision-making ability. If you are under the influence, just enjoy the match and wait to bet at a later time when your mind is in a clear state.